WHAT IS MLMIA
To our knowledge, there is no other organization in the world like MLMIA. Even after 28 years, We Are Truly Unique.
The MLMIA is the not-for-profit, worldwide, professional trade association, started in 1985 by industry professionals, for Network Marketing/Direct Sales/Multi-Level Marketing Companies (Corporate), the Independent Contractors (Distributors) who sell a Company's goods and services to the end consumer and the people who supply both the Companies and Distributors with those goods and services, the suppliers/vendors that we call (Support).
We were the first and the only organization that has as members all categories that serve our industry (listed above in bold) and the only Association that gives all an equal vote on its Board of Directors. We feel that all are important to the survival of what has been termed the last stronghold of the free enterprise system. Because all sides sit at the table together in good faith, much has been accomplished. Worldwide there are many thousands of members. We hope you will become a part of MLMIA and make it millions.


The Association's mission is "To Strengthen Network Marketing Around the World" while bringing professionalism and credibility to the industry.

Our Code of Ethics, which each member pledges to uphold, is the MLMIA commitment to our fellow Members, other Network Marketers and the public we serve.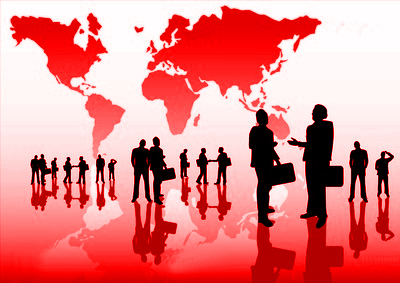 MULTI-LEVEL MARKETING INTERNATIONAL ASSOCIATION
MLMIA
IS A NON-PROFIT PROFESSIONAL TRADE ORGANIZATION
UNIQUELY REPRESENTING ALL SECTORS OF THE
NETWORK MARKETING INDUSTRY ON A WORLDWIDE BASIS
ALTHOUGH THE ASSOCIATION RECOGNIZES ALL ETHICAL COMPANIES AND PEOPLE IN THE INDUSTRY,
IT STRONGLY SUPPORTS ITS MEMBERS.
MLMIA MISSION IS:

To increase the credibility of the Industry through education

To improve the professionalism of our Members by establishing and enforcing industry ethics and standards

To make education an ongoing priority

Through the Association agendas and efforts we are dispelling the myths and reducing the possibility of less scrupulous individuals from entering our industry. By so doing, the MLMIA is paving the way and making it easier for

Millions of people to consider becoming a professional Distributor on either a part or full time basis

Thousands of entrepreneurs to offer new and exciting goods and services to the public as either legitimate suppliers to the industry or Network Marketing Companies

MLMIA HAS THREE VOTING CATEGORIES FOR MEMBERSHIP

Corporate, Network Marketing/Direct Sales/MLM Companies

Support, Suppliers providing products/services to the either/both Companies and/or Distributors

Individual, Distributors, irrespective of company affiliation

We also offer a temporary Membership for those in a beginning or exploratory phase of starting a MLM company. The dues paid can be applied toward permanent membership when their first Distributors begin selling or sponsoring. One of our goals is to provide a diversity of membership benefits and services. Updated information is available throughout this Web site or by getting in touch with us through the Contact Us button above or, if all else fails, try the old fashioned way and call us during our business hours. We're here to serve our members! For non-members, there can be a slight fee for all services not supplied by this site or by email.