BOARD OF DIRECTORS of MLMIA 2017
According to the Bylaws, each category (Corporate - Support - Distributor) may have an equal number of votes regardless of the number sitting on the Board in that category.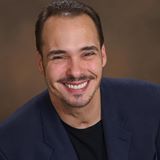 Tony Cannuli COO, MLMIA
Over the 30 years in Home Business Tony has been a significant leader growing and developing network organizations doing hundreds of millions in sales also serving as a Master IBO and and company executive, VP of Sales and Marketing. For over 10 years a startup consultant to over 50 direct selling companies.

Current COO, MLMIA A 33 year old direct selling trade organization and responsible for education and teaching best business practices with a major focus on advocacy and protecting the consumer.

Tony is A HUGE Advocate for the UNDERDOG! Currently shifting the MLMIA into the the only real advocacy voice in direct selling..In 2017 launched ongoing virtual Direct Selling Town Halls with seasoned key influencers in direct sales to discuss challenges we all face in running a home based business.

Tony Cannuli and Kevin Grimes leading direct selling attorney are launching a show in december 2017 that will focused on best business practices

Tony was the Marketing Director for HBRN - The Home Business Radio Network with a group of over 30 of the greatest business minds on the planet including Motivational Icon Zig Ziglar.. Tony helped HBRN grow to 1 million + listeners in over 100 countries in 18 months.

He is the host of the Slight Edge Zone, Supporting Direct Sales/Home Based Business with Interviews from Amazing Entrepreneurs from across the Globe on the Home Business Radio Network and has had hundreds of the most successful distributors and company owners as well some of the key influencers in business today along with many professional athletes.
Some recent examples include: Tom Hopkins, #1 Sales Trainer in the world. Ivan Mizner founder BNI, The largest Networking organization over 8000k chapters World Wide. Jeff Olson Author The Slight Edge and Founder Nerium.
BK Boreyko, Vemma Founder has been many times. Danny White NFL Quarterback Dallas Cowboys. JJ Birden NFL Wide Receiver Kansas City Chiefs. 100 million dollar earner Jeff Roberti, 100+ million dollar earner Brig Hart.
The list is endless..
Tony is a frequent guest host on the oldest and largest radio show in direct sales, the Tom Chenault Show.
**Tony also Co-host a show, Conversations With A Legend with Larry Thompson one of 3 key influencers in Direct Sales and a founder of Herbalife.

Tony is excited and on a mission to be a catalyst of positive change with an online community he is developing, AskaChampion.com, launching 2018.
CORPORATE MEMBERS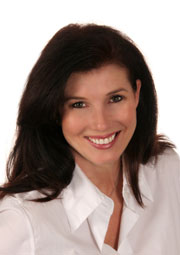 Margie Day
Margie Day has been a part of Network Marketing for well over two decades. In July 1995, she juggled being a single mother of three with starting her own business. For many years her products were shared by skin care and nutritional workshops in churches and chiropractic clinics nationwide. During those years motherhood and entrepreneurship merged into one flowing entity as her family provided the encouragement she needed to take the business to the next level.The message that Margie began by teaching her children has become the anthem of her business. Whether she is working with doctors, a group of patients or her extensive group of Distributors, her desire is for people to become all that God has called them to be by living a healthier and radiant life. Margie has not only founded a successful business but kept informed in the ever-changing field of all areas of health. She worked with Cosmetic Dermatologist, Plastic and Maxillofacial Surgeons. She traveled extensively throughout the U.S. serving products and knowledge. In 1999, Margie earned her degree (N.D.) in Naturopathic Medicine. She also graduated from Bible College in 2004 because her desire is not just to succeed in business but also to increase her ministry to women. Margie's dream has always been to have her company , that offers skin care and nutritional products , recognized as a leading company in Network Marketing . Her dream s are came true. In 2013 the company was nominated as one of the top five companies for the "Humanitarian of the Year" award from The Academy of Multilevel Marketing ( TAMM ) and the company has been nominated again for 2014. After 20 years in business her company has always remained debt-free.
SUPPORT MEMBER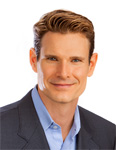 Thomas Leffler (VP of MLMIA Support Board)
Thomas is a serial entrepreneur and has been one for over 20 years. He worked for two Fortune 500 companies and an Inc. 500 company. He has started, acquired, turned around, and sold companies in various industries. His unique and vast MLM experience includes being Distributer, Consultant, Vice President of Sales & Marketing of a software company, and President of several companies. He lead the turnaround of an international MLM company from hundreds of thousands to millions in revenue within six months. He also was the President of two start-ups. Thomas has served on the Board of Directors for the MLMIA since 2010 and received the prestigious MLMIA "Best of the Best" award in 2013.
His in-depth knowledge of the MLM industry makes him a sought after speaker, trainer, and lecturer. He has addressed audiences throughout the world and has been a guest lecturer for MBA programs at Marquette and Pepperdine Universities. Thomas has served on the Board of Directors for many corporate and non-profit organizations like the Milwaukee Symphony Orchestra (MSO), Entrepreneurs' Organization (EO), Center for Advanced Technology & Innovation, Spring Lake Property Association, and Platinum Venture Group. He currently serves on the Board of Directors for the Johnathan Foundation and the MLMIA. Thomas was on the Advisory Committee of Carthage College. He graduated from Carthage College with a major in Business and Marketing, and received a Masters Degree (MBA) from Cardinal Stritch University.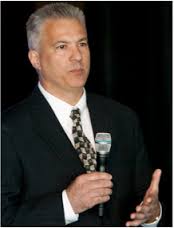 Peter Mingils
Peter Mingils is actively involved with the Network Marketing Industry as a vendor, distributor, corporate owner, trainer and consultant. He was a guest speaker on Lead Generation for the Universityof Illinois at Chicago Network Marketing Certification course given by Dr Charles King. He is on the Board of The MLMIA and is the Past President of The ANMP (The Association of Network Marketing Professionals, formerly known as The DRA (The Distributor Rights Association).
He co-hosts an Internet Radio show called "Building Fortunes Radio" which focuses on assisting and educating home and internet based entrepreneurs. He also co-hosts two MLMIA Radio shows with Doris Wood and invited guests. Peter actively participates with many of the Industries top speakers, distributors, and consultants to heighten the positive awareness of the Home Based Business Industry.
Peter Mingils is owner of PM Marketing/Network Marketing leads and his websitehttp://www.networkleads.com is used by thousands for lead generation, marketing systems and training.
He is considered by many as a lead generation expert and trainer. You'll find he offers a refreshing approach towards building a business using time tested fundamentals plus the latest audio and visual technology.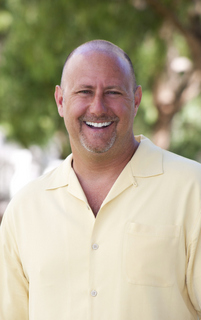 Rey Pasinli
Rey Pasinli is one of the credit card processing industry's foremost experts on emerging internet trends and evolving technologies. With fifteen years of payment industry experience, Mr. Pasinli's expertise in MLM payments is a natural fit for both startup and enterprise level MLM's looking to expand their business. As Executive Director of Total Apps Inc., Mr. Pasinli is responsible for identifying and developing emerging web-based technologies to improve the performance of each client's processing.Rey currently collaborates with the top executives at multiple large MLM companies alongside with 700+ prominent internet business service vendors, to provide clients with a one-stop-shop for everything related to selling on the internet. He holds a Bachelor of Science degree in Mechanical Engineering from California State University Fullerton and an MBA from Pepperdine University.

Doris Wood, President Emeritus
Doris Wood is probably one of the most highly recognized authorities in the world on Direct Sales/ Multi-Level Marketing/Network Marketing. Her love of, expertise in and dedication to the industry is based on over 55 years of successful, practical, hands on experience. Called, The Consultants Consultant, she is the speaker, author, trainer and consultant of choice by start up ventures and established MLM companies alike around the globe. She has a unique and broad background in Direct Sales (party plan) & Multi-Level (Network) Marketing, including every field, staff and corporate level position known in the industry, from Distributor to Chairman of the Board of a Global Network Marketing Company. In the spirit of a true entrepreneur, she co founded two MLM companies. One, AloEssence Cosmetics, enjoyed, in 1976 (before fax on demand, conference calls, low long-distance rates and the Internet, etc.), over 50,000 Distributors in two countries. The other, PCA (Personal Computer Corporation of America) was one of the first of its kind. Doris authored We've Only Just Begun", a history of our profession for the last fifty years and"Direct Sales/MLM/Network Marketing Dictionary" which lists all the terminology or our industry and includes a complete chapter on Compensation Plans.
MLMIA presented her with its first Hall of Fame Award in 1989. In 1999 she was one of 8 chosen for the International Network Marketing Hall of Fame (the first female). She received, in 2001, the first Industry Icon Award at a Direct Sales Journal Exposition and Trade Show. She sat on the Board of Advisors for the Graduate Business School, University of Illinois, (Chicago). Doris has also been honored by Who' Who Worldwide Registry as confirmation and recognition of her standards of achievements. She has been chosen, each year, since 2009, as one of 50 of the most influential people in the industry and as 1 of 25 as the most powerful women by Direct Selling Live. In 2010 she was chosen as the first industry legend, also by Direct Selling Live. A proud accomplishment, she was chosen in 2011 as one of the top 25 industry speakers (only female) by Nexera, an industry publication. A life time achievement award was given to her by the Asian Networkers in 2013 and for that year, in 2014, she was chosen by TAMM, The Academy of Multilevel Marketing, along with Jim Rohn, to be the first Hall of Fame for the industry. In 2014, she received The Freedom Award from Jonathon Emord in Washington, D.C.
Among her proudest accomplishments are her children Keith, Kim and her niece Debby Brignoli and Dwayne Lee (deceased), her other seven children by adoption (including Steve Tan from Malaysia and Patrick Liew from Singapore) and her three grandchildren, Lauren, Peggy Sue, and Taylor, high achievers all. If all those she has mentored (and is justifiably proud of) were mentioned it would take another page, at least. She finds time for everything and everybody. Since she loves what she does and the people involved, she will probably never retire. More information can be found under Founders on this web site.
DISTRIBUTOR MEMBERS

Robert Butwin
Robert Butwin is a MLM consultant, author, columnist, seminar leader and respected trainer in the network marketing field. Over the past 27 years he has been associated with several MLM companies, and currently concentrates his activities in the areas of writing, consulting, conducting seminars and training. Butwin helps companies grow their networks and is active in a leadership role with several organizations, including the MLMIA. In 2009 he was honored to be inducted into the MLMIA Hall of Fame.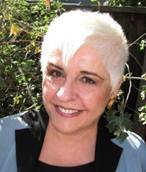 Kate Johnston
Kate Johnston has a vast career path—teacher, brick and mortar business owner and corporate manager--to name a few. She left her corporate job to enter full time into the Network Marketing industry in 1991. Her favorite role in the industry is as a leader in the field--mentoring, training, and working side by side with her team to help them achieve their "whys" . Her entire career has been spent on the path of providing information to individuals so they can have choices in their lives that affect themselves and those they love. The choices made send people on a journey that is like a river going right/left up/own and hopefully takes them to where we want to go. She loves mentoring individuals who are open minded, forward thinking, and are willing to take calculated risks to stretch their possibilities in all area of their lives.
In the Network Marketing Industry she has had the privilege to meet and work with some of the most amazing people on this earth. You won't recognize any of their names or the levels of success they have achieved. Everyone has made the choice to take the journey--taking responsibility for their actions and reaping the rewards both positive and negative. Each has grown and has been successful. Success is not all about money. Success is developing to a higher level in all or some of the aspects of your life.
Kate is a Professional Network Marketer, has been a partial owner of two companies, has consulted in the corporate arena and is a board member of MLMIA. She was awarded the Best of the Best in 2010.

Michael Linden
During 2011 Michael Linden celebrated his 40th year in Multi-Level Marketing. Over the years he has been associated with over a dozen MLM companies. Now, semi-retired from active involvement with his networks, he concentrates on consulting and marketing his DeckWork Marketing Card training cards. Michael is an active leader in several organizations. In 2010 he was a recipient of MLMIA's "Best of the Best" award. In 2015, he was one of five choosen by TAMM (the Academy of MultiLevel Marketing) as a top Distributor for the year 2014.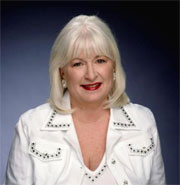 Jan Ruhe
Jan Ruhe was the top Founding Legacy Diamond National Sales Director with Discovery Toys. For over 30 years, with 80,000 distributors, one every single award in her company, every year. She left Discovery Toys in 2012 because management changed and put in place a Pay Plan where one could no longer have the same income opportunity. Jan personally sponsored over 400 distributors and held more home parties than you probably can count. She has written 14 books on MLM and personal growth and is one of very few women asked to share the stage with Jim Rohn. She has personally trained over 250,000 distributors worldwide in various companies and is in demand now speaking and training globally. Jan became a millionaire in 1994 from her efforts in MLM. She was the 1st woman in MLM invited to speak in Moscow and Hungary after the fall of communism. Jan received MLMIA's "Best of the Best" Award and today sits on the Board of Directors of MLMIA. She continues her worldwide training and speaking career. She and her husband, Bill, live in their dream home in the Aspen Valley in Colorado.