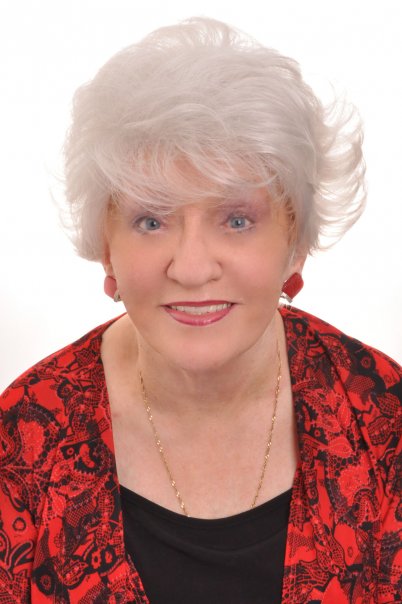 Doris Wood is probably one of the most highly recognized authorities in the world on Direct Sales/ Multi-Level Marketing/Network Marketing. Her love of, expertise in and dedication to the industry is based on over 50 plus years of successful, practical, hands on experience. Called, The Consultants Consultant, she is the speaker, author, trainer and consultant of choice by start up ventures and established MLM companies alike around the globe.
Her highly acclaimed international seminar series, aptly titled "NO HYPE JUST HOW" is testimony of her proven methods on which she built a Million Dollar Distributorship (in todays economy over 9 million) and several multi million dollar companies. Doris has been part of Successful Women in Network Marketing and HOW TO START & MANAGE A DIRECT SALES/NETWORK MARKETING/ MLM COMPANY, sponsored by Network Marketing Business Journal and innumerable company kickoffs, meetings and conventions, and numerous industry trade shows and conferences.
Doris has a unique and broad background in Direct Sales (party plan) & Multi-Level (Network) Marketing, including every field, staff and corporate level position known in the industry, from Distributor to Chairman of the Board of a Global Network Marketing Company. She gives credit to being trained by the very best to help make companies profitable. In the spirit of a true entrepreneur, she co founded two MLM companies. One, AloEssence Cosmetics, enjoyed, in 1976 (before fax on demand, conference calls, low long-distance rates and the Internet, etc.), over 50,000 Distributors in two countries. The other, PCA (Personal Computer Corporation of America) was one of the first of its kind.
Doris has authored several books. One,"We've Only Just Begun", is a history of our profession for the last fifty years. The second, "Direct Sales/MLM/Network Marketing Dictionary" lists all the terminology on our industry and includes a complete chapter on all Compensation Plans. Both are destined to become textbooks for MLM. The Life of the Party' the ultimate party plan manual, has been published in industry trade journals and a version has been written for numerous clients. She has taught adult education courses on MLM for The Learning Annex and contributed to several manuals on MLM.
Doris has written numerous articles for national publications and has been interviewed (quoted and misquoted) by all current and past industry publications as well top magazines and publications more than once. Doris has appeared on numerous radio talk shows, NBC Today Show (TV) and on Person to Person. She has been mentioned or quoted in most books about the industry and one book (Street Smart Networking by Robert Butwin) has been dedicated to her. She has appeared in books in languages she can not read in Mexico and Asia. She has been featured in articles in the business section of newspapers (including The Times of London, the Los Angeles Times, the Daily Pilot (CA) and the Orange County (CA) Register) as well as publications in foreign languages. She has served as a keynote speaker (several times as the first American female) in Canada; Mexico, England; Norway; Hong Kong; China; Singapore and Malaysia and most recently VietNam.
All of the above has presented Doris with the opportunity to promote the benefits of Multi-Level/Network Marketing on a global basis. In addition to working with clients in the countries mentioned, as an Executive Consultant, for The Wood International Group (TWIG), a leading MLM management and consulting firm, Doris has also worked with companies in Switzerland, Australia, South America, South Africa and Pacific Rim countries as well as hundreds of companies in the United States.
Doris' contributions to the Network Marketing industry have been recognized and honored by the trade press, industry leaders and academia. As a Distributor, she was the first to do a million dollars in sales in her organization in 1964 (equivalent to 8 million in todays economy). MLMIA presented her with its first Hall of Fame Award in 1989. In 1999, out of millions of Networkers Worldwide, she was one of 8 chosen for the International Network Marketing Hall of Fame (the first female). She received, in 2001, the first Industry Icon Award at a Direct Sales Journal Exposition and Trade Show. She sat on the Board of Advisors for the Graduate Business School, University of Illinois, (Chicago) and has worked with the ongoing program at University of Texas, El Paso. Doris has also been honored by Who' Who Worldwide Registry as confirmation and recognition of her standards of achievements. She has been chosen, each year, since 2009, as one of 50 of the most influential people in the industry and as 1 of 25 as the most powerful women by Direct Selling Live. In 2010 she was chosen as the first industry legend, also by Direct Selling Live. A proud accomplishment, she was chosen in 2011 as one of the top 25 industry speakers (only female) by Nexera, an industry publication. In addition, she received the Asian Networkers Lifetime Achievement Award in 2012, the Freedom Award in 2013 and The Hall of Fame Award, along with Jim Rohn, from TAMM (The Academy of Multilevel Marketing).
From 1985 she has served as President (Chairman) and Executive Director (President, CEO) of the Multi-Level Marketing International Association (MLMIA), the highly respected industry trade organization she co founded representing all MLM companies, suppliers and distributors worldwide. Today, in addition to heading the Board of the MLMIA as Chairman, Doris is a lifetime Board Member and President Emeritus of MLMIA, called the Association for Network Marketing, Worldwide.
Among her proudest accomplishments are her children Keith, Kim and her niece Debby Brignoli and Dwayne Lee (deceased), her other seven children by adoption (including Steve Tan from Malaysia and Patrick Liew from Singapore) and her three grandchildren, Lauren, Peggy Sue, and Taylor, are high achievers all. If all those she has mentored (and is justifiably proud of) were mentioned it would take another several pages, at least. She finds time for everything and everybody.
Since she loves what she does and the people involved, she will probably never retire (what's that?).
Her published mission statement: "Strengthen Network Marketing Around the World"
---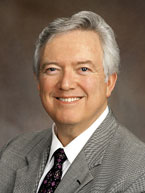 MICHAEL L. SHEFFIELD, CPCM is co-founder of the MLMIA. He served as Executive Vice President from 1985 until elected Chairman in 1996. Mike became Chairman Emeritus of MLMIA in 2003 and is a lifetime member of the Board of Directors.
Uniquely qualified as a Network Marketing expert, Mr. Sheffield began his career as a successful distributor and later founded two successful Network Marketing companies with combined sales exceeding $30,000,000. With success in business spanning over 30 years, his background includes Direct Sales, Multi Level Marketing, Product Research and Development, Manufacturing, and Consulting. Mr. Sheffield is President of The Sheffield Group, a company recognized nationally as a leading MLM consulting firm and the preeminent expert on developing or sourcing many of the emerging new products finding their way into MLM. He has worked internationally, assisting in new product procurement and the necessary accompanying consulting assistance for MLM companies in Norway, England, Germany, Saudi Arabia, the Philippines, Australia, Canada, Mexico, Japan and China.
As a leading spokesperson for the MLM industry, Mr. Sheffield conducts seminars and lectures worldwide and has also been a frequent lecturer at various MLM conferences. He has to his credit numerous appearances on television and radio, having been a repeat guest as a new product expert analyst on Business Radio Network (BRN). He has also appeared as guest lecturer at the Schools of Business at Arizona State University, University of Cincinnati, California Lutheran University and Anderson University. In addition, Mr. Sheffield has been a guest instructor on MLM compensation plans at the Graduate School of Business at the University of Illinois at Chicago. In 1998, Mike was selected to make a presentation on behalf of Multi Level Marketing at the Harvard Business School Association symposium. In 1998 and again in 1999, he organized and sponsored two of the industry's most important MLM events on the campus of the University of Texas at El Paso. "Organizing for the Future I and II" were successful academic conferences geared toward an intimate interaction of university business school faculty and MLM corporate executives to stimulate a better understanding and eventual classroom acceptance of MLM as an alternative method of product distribution.
Mr. Sheffield is one of the few Certified Professional Consultants to Management (CPCM) with specific emphasis on the Network Marketing Industry. Certification is granted by the National Bureau Of Professional Management Consultants. As a network marketing consultant, he has assisted in well over 300 company start-ups. His eight-hour MLM/Network Marketing training course for distributors, called "Putting the Pieces Together", consists of success basics and promotes successful MLM sales techniques customized to the corporate client needs. This training course has been released as a 16 audiocassette tape self help course.
Since 1989, he has directed his attention to serving as chief consultant, new product advisor, developer, and resource agent for many prestigious companies including AOL Select, Home Shopping Network, The Fuller Brush Company and The Service Master Corporation to name a few.
His writings have appeared in many national publications including MLM News Magazine, Product Launch Magazine, Powerline Magazine, and Money Maker Monthly, the most highly distributed MLM industry trade journal, the Direct Sales Journal as well asWealth Building magazine. His regular Money Maker Monthly column, called "Product of the Month", has served as an independent review of the product lines of over 50 U.S. and foreign based MLM companies over the past six years. Approximately 300,000 subscribers and newsstand purchasers in the U.S. read it, and its distribution has been expanded to include Canada, Malaysia, and England. Network Press, Europe premier direct selling magazine has featured articles by or on Mr. Sheffield numerous times. He has also been the subject of a feature article in Business Start-Ups, published by Entrepreneur Magazine.
He has received numerous honors including MLMIA Presidents Award for Industry Support as well as the association prestigious Consultant of the Year award.