(MLMIA Legal Mentoring Series) Right to Cancel - Customer Satisfaction - Buy Back
Details

Category: Articles
Gerald P. Nehra, Network Marketing Attorney
Right to Cancel – Customer Satisfaction – Buy-Back – An Overview
The purpose of this bulletin is to distinguish right to cancel from customer satisfaction, and from buy-back, in the framework of a direct selling company. Then, the next two bulletins will go into detail about right to cancel and buy-back.
Right to cancel applies to orders of tangible personal property, and is sometimes called the "three-day cooling off" rule. It is a federal law that applies nationwide to orders over $25, but—very important—it applies if the transaction occurs away from a fixed business location. Thirty or so years ago, this rule applied to almost every "final sale," because the business model consisted of distributors buying from the company and reselling to customers. Routinely there were "two transfers of title," and the second sale was occurring away from a fixed business location, that is, in the distributor's home, coffee break rooms in workplaces, or at tables in the back of a rented hotel meeting room. The modern distribution model is overwhelmingly "direct fulfillment" involving a customer, most often with distributor guidance, placing the order directly with the company, which is at a fixed business location. The nuances of the applicability of the rule under such circumstances will be discussed in the next bulletin.
A promise of customer satisfaction is "optional." In the United States, goods may be sold without any satisfaction guarantee. We have all seen signs stating "ALL SALES FINAL." Direct sellers of goods provide customer satisfaction offers for marketing reasons, not because any law requires them to do so. An example: "TRY THESE VITAMINS FOR 30 DAYS. IF YOU DO NOT GET THE RESULTS PROMISED, RETURN THE PARTIAL BOTTLE FOR A FULL REFUND." If you are considering going on a vitamin regimen, you might be persuaded to try these vitamins, rather than vitamins without a satisfaction guarantee. Having said that, virtually every direct selling company I have been associated with offers some form of customer satisfaction. The terms of the offer are prominently disclosed (usually where they will have the greatest marketing impact)—full or partial refund, the length of time of the offer, and who pays shipping.
The term "buy-back" has a very specific meaning to direct selling companies and should not be confused with, or used interchangeably with, satisfaction guarantee or right to cancel. The two most evident distinguishing characteristics of a buy-back provision are its applicability ONLY to resigning or terminating distributors and its applicability to new, unused, and currently resalable goods. The purpose of a buy-back policy is to discourage product loading and protect the novice distributor. A buy-back provision is a legal necessity or a "safe harbor" in twelve states and Puerto Rico, with varying time limits. The United States Direct Selling Association has made a liberal, and nation-wide, buy-back provision a requirement for company membership.
In conclusion, a right to cancel is a three-day cooling off remedy, required by federal law, for sales made away from a fixed business location. A satisfaction guarantee is an optional—but desirable—marketing tool to get consumers to try products. A buy-back is a contractual term giving resigning distributors a right to return unsold inventory and required sales aids, and is governed by laws in twelve states and the territory of Puerto Rico. Bulletin Four will provide more detail on right to cancel. Bulletin Five will provide more detail on buy-back.
---
The above is provided as general information and, although written by MLMIA Board Member and Direct Selling Specialist Attorney Gerald Nehra, is NOT provided as the rendering of legal advice. Readers are urged to seek the counsel of attorneys or firms with special knowledge of direct selling laws. The four firms that devote their practice exclusively to counseling corporations about direct selling legal issues are, in alphabetical order: Babener & Associates, Jeffrey A. Babener, 503-226-6600, This e-mail address is being protected from spambots. You need JavaScript enabled to view it. ; Grimes & Reese, PLLC, Kevin D. Grimes and Spencer Reese, 208-522-2600, This e-mail address is being protected from spambots. You need JavaScript enabled to view it. ; Nehra & Waak, Attorneys at Law, Gerald Nehra and Richard Waak, 231-755-3800, This e-mail address is being protected from spambots. You need JavaScript enabled to view it. ; and D. Jack Smith Law Firm, D. Jack Smith, 901-292-5225, This e-mail address is being protected from spambots. You need JavaScript enabled to view it. .

MLMIA RADIO SHOW
You won't want to miss a show - posted here each week for anyone around the WORLD to listen too for a fast paced, yet exciting 30 minutes. Hosted by Peter Mingils, with Doris Wood and many exciting guests, giving you the history of our profession and the current happenings of today. Lots of Training, Education - Every MONDAY Night

5:30 PM Pacific, 6:30 PM Mountain,
7:30 PM Central, 8:30 PM Eastern
Dial in: 1 347 237 4097 just before the starting time in your area.

For Previous Show please click here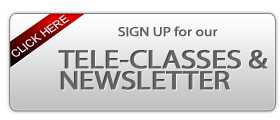 FOLLOW US