"The Professional Association for Network Marketing, Worldwide"
MLMIA
For nearly 30 years MLMIA has been a major force in defining the ethics, legalities and opportunities in Network Marketing. MLMIA has developed, facilitated and nurtured strong relationships between the industry and outside influences that affect its operations, including regulatory agencies, company management, software developers, educators, the press

and the general public.
MLMIA is recognized as the leading source of unbiased Network Marketing industry data and information by numerous

industry, business and general publications, including:
Money
Venture
Income Opportunity
Business Start-Ups
Entrepreneur
Working Woman
GQ (originally Gentlemen's Quarterly)
Success
Prestigious newspapers around the

world, including

The London Times,

The LA Times, the OC Register

and several Asian papers.

Network Marketing Business Journal.
IS MLMIA MEMBERSHIP FOR ME?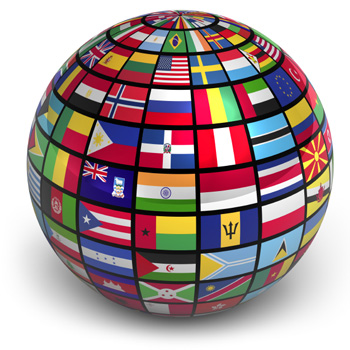 It is,

If you are in any way involved in Network Marketing, Multi-Level Marketing, MLM or Direct Sales
If you are an owner of any of the above, a corporate team member, a Distributor or sell to any of the above.
If you want an established, time-tested Association to draw upon
If you want to be heard within the industry

If you want an organization that is managed by highly experienced and successful professional Networkers, who represent YOU
If you want focused effort on the protection, support and promotion of your individual opportunities and entrepreneurial aspects of your profession
If you want to have tools for constructive change, to help build your business
If you may want to serve on the Board of Directors of MLMIA
TYPE OF MEMBERSHIP
Corporate




for Direct Sales/Multi-Level/Network Marketing Companies

Support



for suppliers that sell products/services to Companies & Distributors


Individual/Distributor

for Direct Sales/Multi-Level Marketing/Network Marketing Companies Independent Contractors

MLMIA has an active International Board of Directors comprised of a balanced cross-section of Corporate, Support and Distributor Members from around the world whose collaboration guarantees all functions of the Network Marketing mix are represented and supported. In addition, associations established because of the US MLMIA including: Canada, England, Malaysia, Japan, Singapore, Bangladesh, India and Vietnam are considered "Sister Association" joined to us. Several may have their own Boards and are a part of MLMIA's continued international expansion efforts.
SHOULDN'T YOU BE PART OF
MLMIA?
If you don't see what you want, contact us and we will see if we can help!

DON'T MISS OUT!